Spacial offers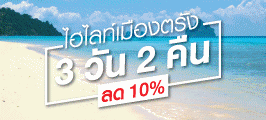 Highlights of Trang
Stay 2 nights get 10% discount! Book & pay directly with us, www.thumrin.co.th *Valid from 1 Nov. 2016 – 31 May 2017*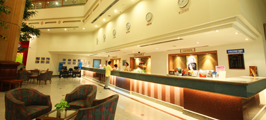 Great value, Great fun' at Thumrin Group of Hotels
Book direct with us. Get special discounts at the hotel's restaurants, café, and shops & Free 1-way transfer to OR from airport. www.thumrin.co.th *Valid from 1 Nov. 2016 – 31 May 2017*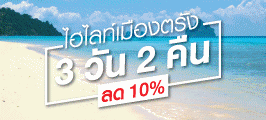 Highlights of Trang
Stay 2 nights get 10% discount!
Book & pay directly with us
*Valid from 1 Nov. 2016 – 31 May 2017*
**Promotion not available during long weekend & national holidays
*** non refundable in case of cancellation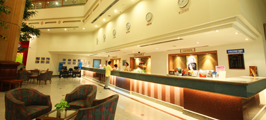 Great value, Great fun' at Thumrin Group of Hotels
Book direct with us. Get special discounts at the hotel's restaurants, café, and shops & Free 1-way transfer to OR from airport.
*Valid from 1 Nov. 2016 – 31 May 2017*
**Promotion not available during long weekend & national holidays
*** non refundable in case of cancellation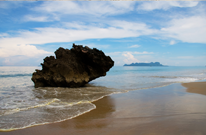 Travel Trang
Stay at Thumrin Group of Hotels, get special discount for car rental (with drivers) & excursion packages. For further information, drop us an email at
trangtravel@hotmail.com
Call
+66 75 219598, +66 75 219599, +66 81 606 3154